1143 is een mod over de Reconquista die zich vooral focust op de Spaanse gebieden en Noord-Afrika.
Je krijgt een volledig nieuwe map met 46 te veroveren gebieden, zes speelbare fracties.(Kingdom of Portugal, Kingdom of Castile & Leon, Crown of Aragon, Kingdom of Navarre, the Almohads and the Almoravids),twee niet-speelbare factions (the Marinids and the Nasrid Kingdom of Granada), nieuwe titels, nieuwe eenheden ,nieuwe vlagen , nieuwe AI enz..........

Aparte modfolder : JA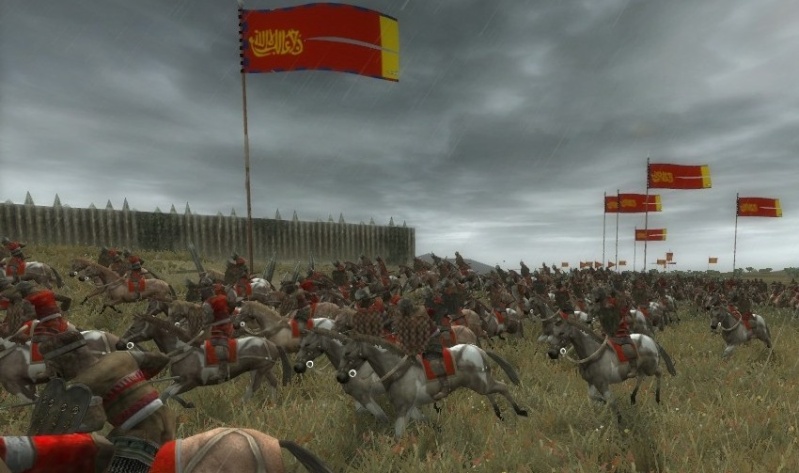 Downloaden doe je
HIER
Voor de mensen met Vista :
Bij problemen ,probeer het volgende
1- Right-click on your SEGA folder, and click on "properties". In the this window, click on the "security" tab.
You will see an "edit" button with the windows shield on it. Click on that and allow the administrator and other
users listed there to alter files by ticking the first box that you see in the panel below the users.
Press "apply" and "OK".
2- Open the file 1143.cfg (it's located in the main Medieval II Total War folder) with the Wordpad.
3- Add this in the bottom:
[video]
widescreen=0
[game]
allusers=1
4- Save and exit.
Admin




Aantal berichten

: 293


Reputatie

: 0


Registratiedatum

: 07-10-08


Woonplaats

: Ostend-Belgium




---
Permissies van dit forum:
Je
mag geen
reacties plaatsen in dit subforum